Pigments/Colorants
Our full line of pigments include organics, inorganics, anti-corrosives, fluorescents, pearlescents, complex inorganics, and specialty pigments for all of your color, aesthetic, functional, optical effects, and hiding requirements.
Click on a company name to go to a product line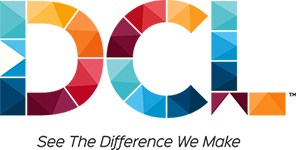 A world leader in manufacturing and supplying high quality organics and inorganic pigments.
Products
Organic color pigments
Complex inorganic pigments
Ultramarine Blue
Carbon Black
Chrome Oxide Green
Titanium Dioxide
Anti-corrosive pigments
Zinc oxide French process

Products
Iron Oxides manufactured by ChemiK / Deqing. Micronized and non-micronized construction grade. The EZ series are micronized specifically for the coatings, inks, and plastic industry.
TiO2 (sulfate process)
Genky Transparent Iron Oxides

Major supplier of specialty zinc products for a variety of applications including paints, coatings, plastics, cosmetics and personal care.
Products
Zinc dust
ZINC OXIDE American process for paints and coatings.

Lorama Group Inc. is both a manufacturer of Colour Dispersions & Bio-based Additives, as well as an international distributor of Specialty Chemicals and Functional Extenders. Through our entrepreneurial spirit and with deep expertise in global regulatory and raw material requirements, Lorama has grown to service a multitude of markets across over 90 countries.
Products:
Colorants – Point of Sale, Industrial (water based, Solvent based, 100% solids dispersions), In plant and zero VOC dispersions.
LPR-76/ InkRes® 33 Polysaccharide additives
Falamine® Plus pH modified/stabilizer
Rheofal® bentonite rheology modifiers

Yipin has eighty-four years of manufacturing and supplier experience in industries such as construction, paint, coatings and plastics. We are ISO-9001 and ISO-14001 certified. The team at Yipin USA is dedicated to innovative pigment technology, high quality products and we are committed to providing the best customer service with competitive pricing.
Products:
Iron Oxide pigments
Products:
Zinc Sulfide