Functional Fillers
We carry a full line of functional fillers, minerals and pigments. These products can enhance the physical characteristics and properties of your coatings, plastics, adhesives and allied applications. Some examples would be adding abrasion resistance, gloss control, chemical resistance and flattening in coatings and heat resistance, and flame retardancy and impact resistance in various polymers.

Click on a company name to go to a product line
Active Minerals International produces high-quality attapulgite and air float kaolin products.
Products
Attapulgite Clays – Attapulgite Clay is a hydrous magnesium alumino silicate used as a binder, thixotrope, anti-settling agent, and rheology modifier in a wide variety of applications including water based paints, coatings, inks, adhesives, asphalt coatings, joint and caulking compounds.
MIN-U-GEL® grades available
Kaolin Clays – "Soft" air float Kaolin clays and "hard" clays used in various applications including filler for asphaltic roofing, rubber, adhesives, and ceramics.
Acti-Gel 208

Products
MINEX® – Micronized nepheline syenite specialty filler for paints, coatings and adhesives.
MINEX® IG – Industrial coarse grade functional fillers.
HiFill™ N – mineral additive for plastics
MINBLOC® – Specialty micronized nepheline syenite for anti-block and improved thermicity in clear films.
Snobrite® – air float kaolin
IMSIL® – Microcrystaline silica
Granusil® – high purity quartz sand

Burgess Pigment Company is a leading provider of functional anhydrous and hydrous aluminum silicates (Kaolin Clays) specifically designed to contribute key properties to your final product.
Products
Optipozz

®

– Metakaolin
Kaolin Products
o Calcined
o Thermo Optic Flash Calcined
o Water washed
o Delaminated

EP Minerals produces CELATOM® Diatomaceous earth (Diatomite/Diatomaceous Silica). The products are used as flatting agents, thixatropes, fillers, and filter agents.
Products
CELATOM® Diatomaceous Earth (DE)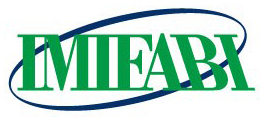 IMI Fabi S.P.A. is a large global talc supplier with US manufacturing in Benwood, West Virginia.  Products are available for the following markets/end uses:
Plastics:
Automotive
Engineering polymers
Plastics recycling
Antibloc
Nucleation

Coatings:
Architectural Paint
Industrial Coatings
Powder Coatings
Adhesives

Carrier for Liquid Additives


Kinsley Materials is a producer of ground Calcium Carbonate limestone products. These economical grades of limestone are produced in a York, PA plant and find usage in many applications including rubber compounding, plastics compounding, construction and building materials, coatings, and adhesives. Various particle sizes are available under the GPR trade name.
Products
GPR-200: 200 Mesh grade
GPR-325: 325 Mesh grade
GPR-6: 6 micron grade
GPR-4: 4 micron grade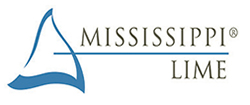 Mississippi Lime produces precipitated Calcium Carbonate, Calcium Carbonate, hydrated lime and quicklime (Calcium Oxide) products that serve customers coast-to-coast and internationally in a wide variety of markets ranging from industrial to food additive chemicals.
Products
Precipitated Calcium Carbonate (PCC)
Calcium oxide
Standard Quicklime
Pulverized Quicklime in both a treated and untreated form.
Calcium hydroxide commonly referred to as hydrated lime.


RJ Marshall offers a broad base of products to both the cast polymer market and the wire and cable industry. R.J. Marshall's flame retardant and smoke suppressant division, Marshall Additive Technologies, services a full range of particulate solutions to manufactures for a variety of applications.
Products
Flame Retardants (ATH, MgOH)
Smoke Suppressants
Antimony Trioxide Replacement Products
ProLite™ Lightweight Fillers

Vanderbilt Minerals, LLC is a mining and milling operation that employs dry grinding, air milling, and air classification process.

Products


Products
Blanc Fixe – Precipitated Barium Sulfate
USP Barium Sulfate
Strontium Sulfate – low cost alternative to blanc fixe
Cerium Oxide, Cerium Hydroxides – heat stabilizer for silicone elastomer
Rare Earths

Products

Vitro Minerals is the leading manufacturer of glass powders and sands made with Plate, Container, E glass, and other specialty glasses like borosilicates.
Products


Specialty Minerals Inc. (SMI) produces high-performance minerals: talc, precipitated calcium carbonate, ground calcium carbonate, lime, and dolomite.

Products
Vicron® fine ground calcium carbonate marble
Marblewhite® ground calcium carbonate marble
ATF course ground calcium carbonate marble
Precipitated Calcium Carbonate (PCC)
Albaglos® precipitated calcium carbonate – uncoated
Super-Pflex® precipitated calcium carbonate – coated
Ultra-Pflex® precipitated calcium carbonate – coated
MultiPflex® precipitated calcium carbonate – uncoated
Dolocron® pulverized dolomitic limestone
Dolofil® milled dolomitic limestone
Talc

MicroTuff® AG and MicroTalc® products are widely used in polyolefins for automotive and appliance parts. For blown and cast films, ABT®,
Polybloc® and high clarity Optibloc® talc-based antiblocks.
Talcron® and Sericron® talc series paints and coatings.
Cercron® talcs used in specialty ceramics.
MicroTalc® and UltraTalc® talc with high purity required for use in foods, pharmaceuticals and body powders.

Natural Bentonites and Organo Clays – smectite clays, specifically, sodium and calcium montmorillonites (bentonites), hectorites, and magnesium aluminum silicates for use in Paints & Coatings, Foundries, and specialty household and consumer applications. Useful in gelling, binding, thickening, stabilizing, plasticizing, coagulating, emulsifying, absorbing and controlling rheology. The clays increase viscosity, stabilize emulsions and modify the consistency and feel of products.


U.S Silica is the leading producer of high quality ground and unground silica sand.
Products
SIL-CO-SIL® Ground Silica – in more than ten uniform grades, ranging from 120 to 400 mesh in topsize
MIN-U-SIL®, micronized silica, available in five grades, ranging from 40 microns down to 5 microns in topsize
Sand – Unground Silica – U.S. Silica's whole grain, unground sand available in a wide variety of grain shapes and size distributions to meet any application requirement
Florisil® – highly selective adsorbent for clean up of pesticide residues and color in cannibis oil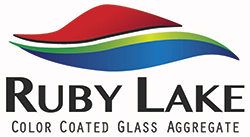 Products
Recycled Glass
Colored Recycled Glass

DICALITE DIATOMITE filter aids provide outstanding performance from the finest to the coarsest grades. These materials meet all requirements for good filter aids including the exacting clarity and flowrate demands of industrial filtration. Even more important, the user can depend on consistency and uniformity load after load.
Products:
Diatomaceous Earth
Perlite, Specialty Perlites

Poraver is an industrially produced lightweight aggregate according to DIN 13005-1, approved for use in lightweight concrete as well as ideal for the production of mortar, bitumen-bound mixtures or for unbound and bound applications.
Products:
Expanded glass lightweight filler